iMahal Interview Series:
Olivia Hussey
January 20, 2001

iMahal: We understand that you have a special affinity for India. Your life brought you from Argentina to England, Italy, and the United States. How is it that India came into your life?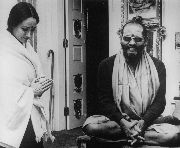 Olivia: In 1974 I was very fortunate to meet a great Indian swami, Mukatananda Paramahansa. I went to visit his Ashram in India after our initial meeting and discovered I had a deep infinity for the country of India as well as its people and customs. I felt very at home. My soul felt at complete peace. Although Baba passed away in 1984 he is always with me.


iMahal: Others have been quoted about it; you have been quoted about it: playing Mother Teresa. Here we find another special affinity. People say, when the definitive movie is made about this person, you will play the part. You say this too, no? Please explain to us why this is so.


Olivia: Well, being the spiritual person that I feel I am, to portray such an incredible woman as Mother Teresa would be an honor as well as a thrill. I have always been touched and moved by the kindness and convictions of this great lady and had a deep respect for her. At this point in my life personally and spiritually I think it would most definitely be a life-changing experience. I think it would go far beyond just another a performance for me.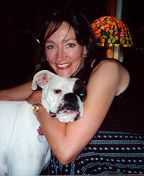 iMahal: Rumor has it that you are an animal lover and that you live on a farm with pigs, horses, dogs, and a variety of other representatives of the animal kingdom. Have you been an animal lover all you life?


Olivia: YES!! As a child I never lived where I could have a dog but I did always have smaller pets such as turtles and Guinea pigs. As I got older and on my own I always have had dogs and cats. Animals unlike humans will always love you un-conditionally. No matter how you feel or how your day is going or whether the check book is empty or full they love you!! And I get great joy in loving them back! That goes for my three pigs, my horse, my Chinchilla, and my two Guinea pigs as well!!